Game Booster Pack- Self Esteem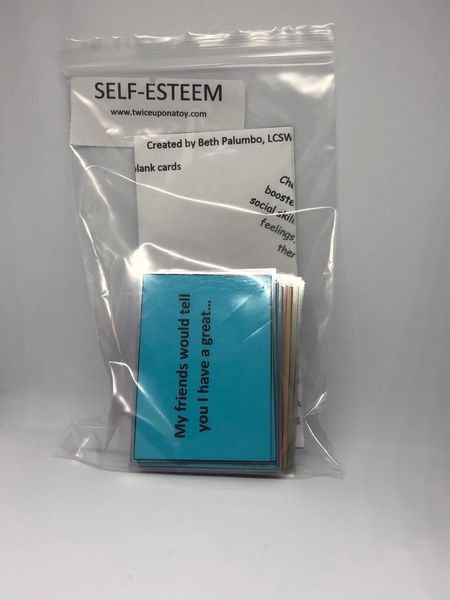 Game Booster Pack- Self Esteem
Cards to Boost Your Game!
Cards to use with your
other games to address:
Anger
Anxiety
Family
Social Skills
Feelings
Self-Esteem
Each pack contains 50-60 question
cards in 5-6 categories
Game booster packs can be used in conjunction with other games.
 For example, in the card game of War each player may draw a card
 whenever an Ace or a 2 is played.  For Tumbling Tower games, the therapist
can mark approx. 1/3 of blocks with an X and every time a player
removes a block with an X then they answer a card.  ~Or~  therapist
and client/family can simply take turns answering the questions on the cards.